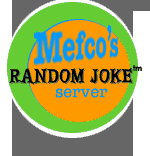 "Darling," a husband whispered to his wife late one night, "if I died, would you get married again?"
"I suppose so," she replied.
"Would you sleep in the same bed with him?"
"Well, it's the only bed in the house, so I have no choice."
"Would you make love to him?"
"Honey," the woman said patiently, "he would be my husband."
"Would you give him my car?"
"No," she yawned, "He can't drive a stick shift."