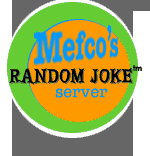 One day, the president of the corporation starts calling in his senior vice presidents, one by one for a short talk. Then he starts calling in the junior vice presidents, one by one. Then he proceeded to call in all the rest of the company's officers in order of seniority. Finally he calls in the new office boy. The office boy is petrified (he has never met the president before). The president tells the office boy to sit down, and the bellows at the boy;
"Have you been fooling around with the new Secretary?"
The terrified office boy stammered out:
"no, sir."
So the president says:
"Good, then you fire her!"