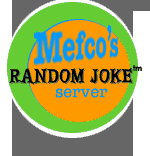 A man went to a flee market and say a sign over a botth advertising a Frog for sale for $2,000.
Flabergasted, he asked the vendor "How could a frog possibly be worth $2,000?"
The vendor replied "$2,000 is a bargin, this frog will gove you the best head you ever had! Tell you what, take the frog home for 30 days, and if you're not completely satisfied, bring it back for a full refund".
With a deal like that the man took home the frog.
That night his wife came home to find him sitting on the floor with a bunch of cookbooks and a frog. "What are you doing?" asked the wife.
"Shut up," snapped the husband, "If I can teach this frog to cook, you're moving out!"