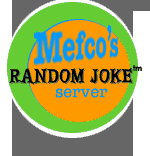 Randy awoke one morning with a pain in his crotch. He looked in the mirror and his dick was all swollen and red.
Randy immediatley went to the doctor's office, but the doctor said he would have to cut it off. Well, Randy didn't want to do that at all, so he went to another doctor for a second opinion.
Unfortunately for Randy, he was told the same thing from the other doctor. Randy is very stubborn so he tried another doctor and got the same remedy, so he tried another doctor, and another doctor, and so on.... Poor Randy got the same result from every doctor he went to.
The next day Randy heard about a new Oriental doctor in town who practiced ancient Chinese medicine, that could cure illnesses that other doctors couldn't.
Randy went to see the new doctor the next day, and was taken back to the examination room as soon as he got there. While Randy waited in the exam room an old white haired Chinese man came in and told Randy to drop his pants. Randy removed his pants and showed the old man his ill member. The old man grabbed it and squeezed it real hard, almost making Randy faint from the pain, then the old doctor shoved a needle through it, and poured some sort of brown liquid all over his balls. The doctor wasn't finished yet, he closed his eyes and chanted very quietly for a few minutes, pulled the needle out and said "I am finished". Randy then asked with relief, "Is that all, you don't need to cut it off?". The old doctor replied, "No, just go home and get some rest, stay off your feet, watch some tv, and in a few days it will fall off by itself."