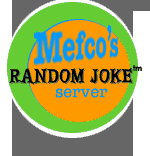 "The ardent swain, picking a bouquet of wildflowers for his loved one, was disconcerted to find himself, suddenly, in the same field with a large bull of unfriendly appearance which, gazing at him steadily, pawed the ground in a threatening manner. The youth, spying a farmer on the other side of a distance fence, shouted,
"Hey, mister, is that bull safe?"
The farmer surveyed the situation with critical eye, spat to one side and called back, "He's safe as anything." He spat again, and added, "Can't say the same about you, though."