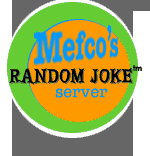 Quotes from sports figures (From The Sporting News):
Bobby Bowden, football coach of the Florida State University, on the subject of his star linebacker Reggie Herring:
"He doesn't know the meaning of the word fear. In fact, I just saw his grades, and he doesn't know the meaning of a lot of words."
Chuck Nevitt, 2nd-string basketball player at North Carolina State:
"Yeah, I'm a little nervous. My sister is expecting a baby, and I'm wondering if I'm going to be an aunt or an uncle."