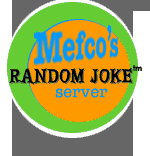 Yesterday, in a county in south Georgia (USA), a young state trooper went to the local magistrate and requested a warrant to arrest someone. The magistrate, doing his job, determined there was insufficient evidence and refused to issue the warrant.
The trooper arrested the magistrate for "obstruction of justice".
Upon arrival at the county jail, the sheriff quickly determined what had happened, and refused to lock up the magistrate.
The best part was the state patrol post's leader's response, in a radio interview. "We believe this was just a minor misunderstanding. We have spoken with the trooper, and it won't happen again."