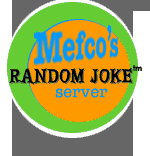 Quasimodo took a day off ringing the town bells and got his twin brother to stand in for him. Unfortunately when his brother went to ring the bells he slipped, hit his head on a bell and fell to his death below.
Some of the townfolk gathered 'round to see what happened. as Quasimodo hadn't told anyone he took the day off they couldn't work out who it was.
Finally someone piped up and said, "I'm not to sure who he is but his face rings a bell".
Then somebody else stated, "Yeah, I'm not sure either but he's a dead ringer for Quasimodo!"