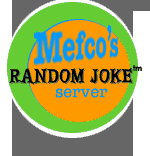 I ran across a man in the park. He was sitting on a park bench wearing a chef's hat and a white uniform.
He looked sad.
"What's wrong?" I asked.
"I haven't worked in two years." he said. "My brother is in jail, and people think that because he's a thief, I must be a theif too."
He took a moment to stare off into the distance. He looked back at me and said, "I really wish people wouldn't judge a cook by it's brother."