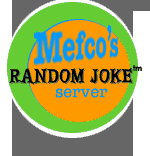 Shipping Tip 1. Human Body Parts
While FedEx accepts diagnostic specimens, blood samples and other human tissues and cells for shipment, recognizable body parts such as limbs and major organs are prohibited.
Acceptable items include: Blood, urine, diagnostic specimens, corneas, tissue cells and samples, skin tissue and bone marrow.
Some of the items which are unacceptable for shipment include: transplant parts (liver, kidney, heart, eye/retina), limbs and human remains. Call FedEx International Customer Service at (800)247-4747 with any questions.


From the April 28, 1999 FEDEX FAST FACTS (TM) e-mail newsletter