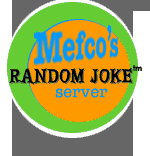 Disturbing product of the month:
Armour Pork Brains with Milk Gravy
Where and when bought: Ingles supermarket, Asheville, N.C., October 1995, for 73 cents. Bonus points: That delicious milk gravy. Extra special bonus points: Contains a mighty 1,170 percent of the U.S. recommended daily allowance for cholesterol.

Yes, that's no typo - 1,170 percent. Suggested alternative use: Switch label with a fruit cocktail cans for a horrific lunchbox prank. Company defense: "People love'em!" piped Nancy Dedera, spokeswoman for Phoenix-based Dial Corp., owner of Armour. But, alas, we couldn't discover the breadth of that love, because she refused to release sales figures. A brain-eater herself (she likes hers with hot sauce), Dedera brushed aside concerns about the whopping cholesterol count, saying, "If you're going to eat brains, you're not going to worry about cholesterol." Good point.