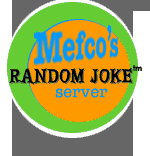 One day Tim decides to visit his old friend Joe who has been married to this beautiful model now for a couple of years. When he gets there he realizes that there is a long line of men standing outside Joe's door.
After a few inquires he learnes that Joe's wife is having sex with these men.
Confused, Tim goes in to talk to his friend Joe. He asks Joe,"Man, why don't you just divorce this unfaithful wife of yours?".
Joe says , "Are you out of your mind! You want me to divorce her and go stand at the end of the line?"