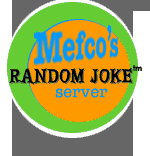 Three little boys had been to the zoo on a field trip and were discussing which animal was the meanest.
The first selected a Tiger because the Tiger has sharp claws and large teeth.
The second selected an Aligator because it had more teeth than a Tiger and it could drag you into the water and drown you.
The third child selected the Aliger, which her explained, had a Tiger's head on one end and an Aligator's head on the other which made him twice as mean.
"Wait", said the first little boy, "If he has a Tiger head on one end and an Aligator head on the other, how does he take a shit?"
"He doesn't", said the third little boy, "that's what makes him so mean!"