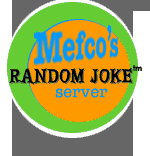 The Top 12 Signs You're Being Stalked By A Farm Animal
Every morning at the bus stop, that same pig is reading the newspaper -- upside down!
Whenever you cross the road, so does that damned chicken!
That foul smell, and you're not with your beer drinking buddies.
Heavy bleating on the other end of the phone.
Silhouette of knife-wielding Holstein appears on your shower curtain.
Everywhere you go, the bell! The bell!! THE BELL!!!
You find a knit cap and four bloody gloves.
You keep hearing, "Oink oink," and there isn't a See'n'Say toy in sight.
After an ugly breakup with Flopsy, you find Glenn Close floating in a pot on your stove.
While baking custard pie, you step in cow pie.
All 84 Caller ID entries read, "Babe."
and the Number 1 Sign You're Being Stalked By A Farm Animal...
Note on your doorstep says, "We'll see who's laughing at Thanksgiving this year, Ginsu Boy!"