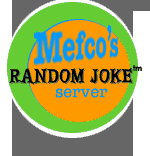 Bad Pickup Lines
Did you trip over a tree on the way here?
No?
How about a root?
I've thought you were beautiful since I first saw you through the smoke and haze from the other side of the night-club, now that I'm closer I can see that smoke doesn't only give you heart disease and lung cancer, it also distorts your vision.
You look like the kind of girl that could light up the whole room with a smile, like a million watt light bulb.
Wait for her to smile
Hmm.. I was wrong, but that's OK, candle light is cool.
Do you want to fuck?
No?
Well, would you lie down while I have one?
What's a girl like you doing sitting on the end of my knob?
Whoops!
Sorry, wishful thinking.
I love every bone in your body - especially mine.
My friends and I saw you over here, and decided that a girl as beautiful as you can't be left to sit on her own. So, we drew lots to see who would come over here and ask you to dance. I lost, so here I am.
Look, you're a nice girl, I'm a nice guy. Would you like to take a shower?
I'm an organ donor. Do you need anything?