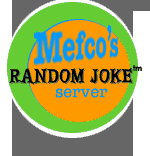 There were two nuns who had a bike and to make matters fair they would split up the amount of days each was aloud to use it.
One day they were fighting, one nun said "It's my turn to have the bike, not yours", and the other one would say, "No it's not, it's my turn".
So the Mother Superior came out after the two had been fighting for a while and said "If you two don't stop this fighting, I'm going to put the seat back on that bike and sell it"