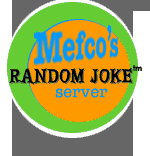 A man walks past an outhouse and hears someone call out, "HELP, HELP, HELP!"
So he walks inside the outhouse and hears the call again, "HELP, HELP!" Then he looks into the hole and sees an indian there. The man said to the indian, "How long have you been down there?"
The reply was, "Many moons have passed by.