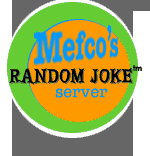 Two prostitutes, Cinnamon and Spice, were standing on a street corner when a car pulled up. Cinnamon walked over to the car window and, after a few words with the occupant, turned to her companion.
"Sugar, I'll be back in half an hour," she said as she got into the vehicle. The car pulled away and Spice waited. After half an hour, there was no sign of her friend. An hour passed, and still no sign. Spice was getting very worried after two full hours had passed without any word from Cinnamon. Finally, after two and a half hours, she saw her friend walking toward her.
"Girl, where have you been? I been worried sick! What happened?"
"Well when we got to the room, I asked him what he wanted, and he said he wanted everything. Well, I told him that everything would cost him a hundred bucks. And do you know the sucker told me all he had was twenty bucks! I laughed and told him that twenty bucks would only get him a quick hand job."
"Yeah", said Spice. "So then what happened?"
"Well, he said OK, then he dropped his pants. And sugar, he had the biggest, thickest cock I ever did see! 11 inches at least!!"
"Damn girl! What'd you do?", Spice asked.
Replied Cinnamon, "Honey, I lent him eighty bucks!"