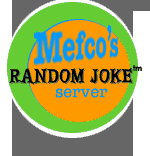 Chad and Mike were a pair of winos. They woke up with the shakes one afternoon to find that they only had forty cents between them. Chad began to climb the walls, but Mike said calmly," Look old man, give me the forty cents and I'll show you how we can drink free all day."
So they went into a delicatessen, Chad bought a frankfurter and placed it in Mike's fly. Next, they went into a near by bar and ordered drinks. When the bartender asked for his money Chad dropped to his knees and started sucking on the frankfurter. The bartender screamed," You damn queers get out of here."
They repeated this scene in bar after bar, until they had visited a dozen of them. Finally Chad complained, "Listen Mike, it is a great scheme but my knees are getting sore from hitting the floor so much!"
Mike shook his head. "You should complain," said Mike, "We lost the hotdog after the second bar!!"