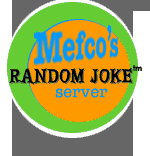 Two whales were swimming deep in the ocean. One of them notices a whaling ship up on the surface and says to the other, "Hey that looks like the same whaling ship that got our friend just the other day."
The other whale says, "I think you're right. I've got an Idea. Lets go blow some bubbles underneath and tip the boat over."
Both whales agree and before long men are spilling into the ocean.
The fisrt whale says, "Ok lets have some more fun, and go eat some of those men."
The second whale replies, "I don't mind a good blow job, but I draw the line at swallowing sea men"