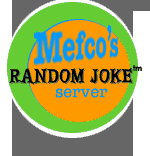 There was this Scotsman who took a well deserved vacation in the German city of Hamburg. Since Hamburg is very known for having many whorehouses, the Scotsman decided he should pay one a visit.
He finally arrived at one of the local pleasure houses, the Scotsman started arguing about the price for a good lay. The Scots are as you probably know, not known as big spenders. Finally the madame got tired of arguing and told the Scotsman to go down in the basement where a girl would be lying. For this he only had to pay 5 DM.
The Scotsman, of course, became very happy and went down in the basement which was very dark, but he found his lay in the end.
After about twenty minutes the Scotsman came up from the basement and the madame asked him about his experience. The Scotsman replied that girl was okay, but she spat in his face every time he was jumping her bones.
The Madame then turned and shouted: "Janitor, the corpse in the basement is full."