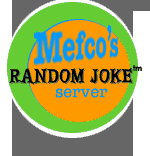 A women recently called the police to report that her home was being invaded by elves. However a search of the premises by the Elf Squad revealed nothing amiss. When asked how the elves gained entrance, the woman replied, "They came in through that window."
"But that's a blank wall," the officer in charge remarked, "There's no window there."
"Not any more, there isn't," the women agreed, "They took it with them when they left."