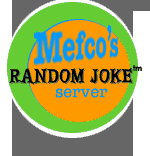 The ship's steward stopped at the rail of the ship during a particulary rough ocean crossing and gazed compassionately at the man whose slumped position over the rail and whose intensity of gaze towards the depths betokened all too well the ravages of seasickness.
Gently, the steward patted the man's shoulder. "Cheer up, sir," he murmured. "I know it seems bad, but really, you know, nobody ever dies of seasickness."
The afflicted gentleman lifted his greenish, tortured face to his comforter and gasped in hoarse accents. "Don't say that, man. For heaven's sake, don't say that. It's only the hope of dying that's keeping me alive."