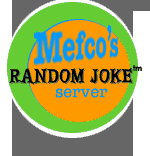 John and Joe were twins. John had a boat. Joe had a wife. On the same day, John's boat sank and Joe's wife died.
An elderly woman ran into John downtown. She told him (thinking he was Joe) how sorry she was to hear of his loss.
John replied,"Oh, don't be sorry- I'm not. She was old and smelled like fish. She had a big hole in the back and a large crack in the front, and every time I used her that hole got bigger and she leaked. But I think what did her in was when I rented her out to six guys that were just out looking for some fun. I told them that she wasn't in very good shape and that her bottom was covered with slime, but they wanted to try her out anyway. From what I heard, all six tried to get in her at once, and split her in two."
The old woman fainted.