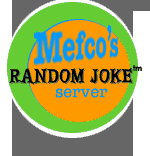 Two dyslexic skiers are arguing at the top of the piste. One is insisting that they zig-zag down the slope, while the other is sure that the correct term is zag-zig. They see a man approching them and decide to ask his advice. "Excuse me," one says, "but we wish to ski down this slope, and don't know whether to zig-zag, or zag zig. What to you think?"
The man says, "I'm sorry, but I can't help you - I'm not a skier, I'm a tobogganist."
"In that case" says one "can you sell me 20 cigarrettes?"