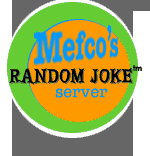 One of the many legends that have grown up around the Crucifixion involves the two Roman centurions who guarded the Cross.
One of them, worried and ill at ease, turned to the other and said, "Marcus, I cannot help but feel that this day we have witnessed an atrocious deed."
"How so, Caius?" asked the other.
"This man on the cross should not have been executed in this fashion. I believe he was a great, great teacher."
"Oh come on, Caius," said Marcus, shrugging, "after all - how much has he published?"