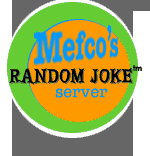 A friend of mine, a few years back, managed to print out a listing of all the passwords on a particular tops-20 machine. It turns out that by far, the most popular password is 'susan'.
My friend proceeded to become respectable and got a job working for the computer center, answering questions from users.
Well one day, while i was visiting him at work, a student came in claiming that someone had guessed his password and deleted all his files. We explained to him that this was very unlikely, unless, of course, his password was 'susan'.
The student, wide eyed with amazement, replied "How did you know my password was 'susan'?"
(I wish I could think of a cute moral for this story)