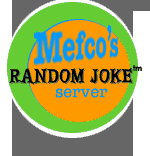 London, England:
The airline Virgin Atlantic plans to install bedrooms complete with showers, Jacuzzis and double beds in its 747 jumbos to encourage travelers to join the "Mile High Club", a report said Wednesday.
Ten to 12 rooms will be installed in the hold of airplanes and be accessed by a staircase from the main cabin, the Sun newspaper said.
The price of a trip from London to New York would be around 2,900 pounds ($4,600).
"You can do it on cruise ships and trains, why not on a plane? Passengers will find it comfy and romantic," airline boss Richard Branson was quoted as saying.
The paper said Branson also plans a Kiddie Class, where airline nannies and clowns will entertain children.